Case: Exact Tools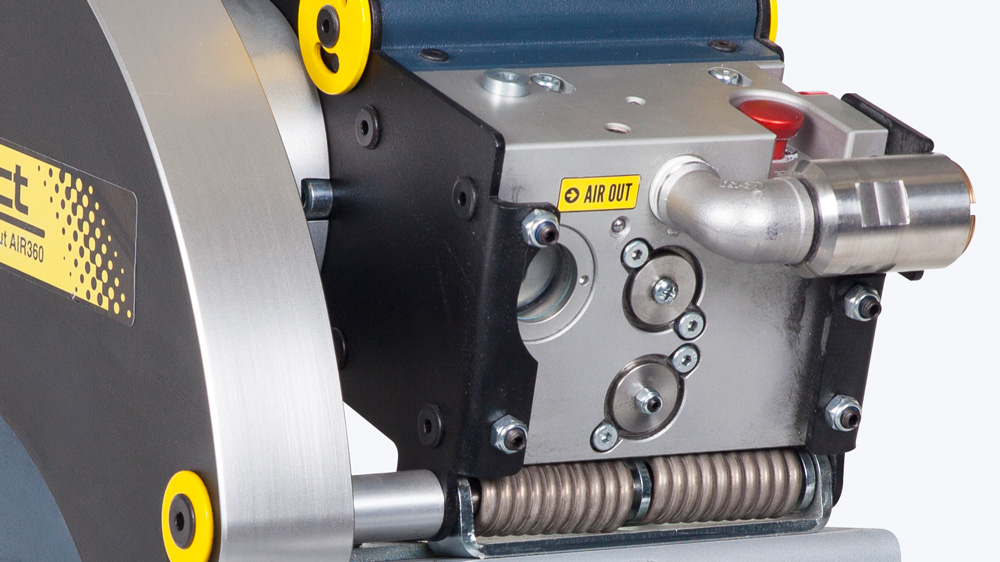 Exact Tools pipe saws have taken the quality, safety and efficiency of pipe cutting to new heights. A pneumatic pipe saw based on Pimatic innovation is now revolutionizing the pipe cutting at water utilities.
Among its spearhead products, Exact Tools has introduced a new pneumatic pipe saw, PipeCut AIR 360 for water utility applications. Based on Pimatic's specialized expertise in applied pneumatics, this innovation is revolutionizing the maintenance and repair of the cast iron and cement pipes in water utilities. The Pimatic solution enables using a pneumatic air motor, thus opening a completely new opportunity for pipe cutting in wet conditions or even under water.
-Pipe cutting in water utility applications typically includes leaking old pipes and working in wet conditions with many cubic meters of water. These circumstances make using electric power too risky, says Tomas Weckström, Managing Director of Exact Tools.
-Pimatic provided us a pneumatic opportunity to design an air-driven pneumatic pipe saw that is safe and effortless to use also in underwater conditions. Their pneumatic control unit was specially engineered to us and for this purpose, he continues.
-The new product works well, and the results have been amazing, Tomas Weckström boasts. As a customer, I have been impressed both by the expertise and service attitude of the Pimatic professionals. It seems that the company is big enough to have the knowledge and small enough to have the flexibility to take over a challenge like this, he adds to. 
Exact Tools is a global forerunner in the modern pipe cutting technology. Over the past 15 years, it has been developing pipe cutting products that are faster, safer and more effortless to use than the traditional saw products. These products can be used almost everywhere and with all materials and pipe sizes – always ensuring a smooth and precise high-quality surface as a result.