Mobile and Transportation
UTILITY VEHICLES | ROLLING STOCK | HEAVY DUTY
The insight into the changing work circumstances and on-site conditions of various heavy-duty machines, trucks and other vehicles enables us to focus on the best-fit-to-purpose solutions instead of standard products. Based on our long experience we are aware of the standards, for instance for the rail equipment.
Case: VAK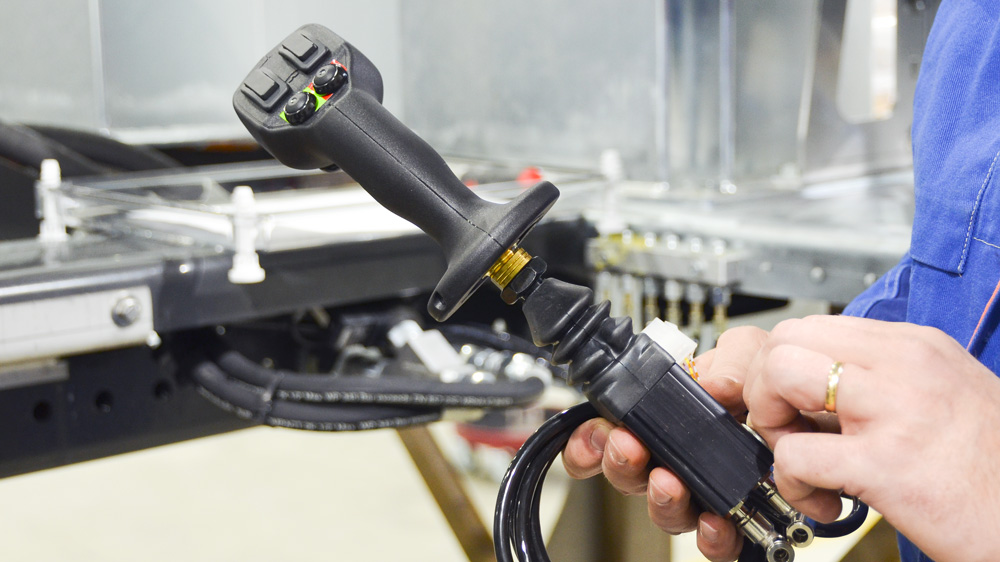 Pneumatic opportunity for all-weather transportation technology
Heavy-duty transportation machinery must withstand the constantly changing weather conditions around the year. Designed for professional use, VAK trailers are already a concept on highways in Finland and Sweden. The completely reconstructed VAK LK26-hooklift utilizes a pneumatic control unit from Pimatic.