Case: Pensi Rescue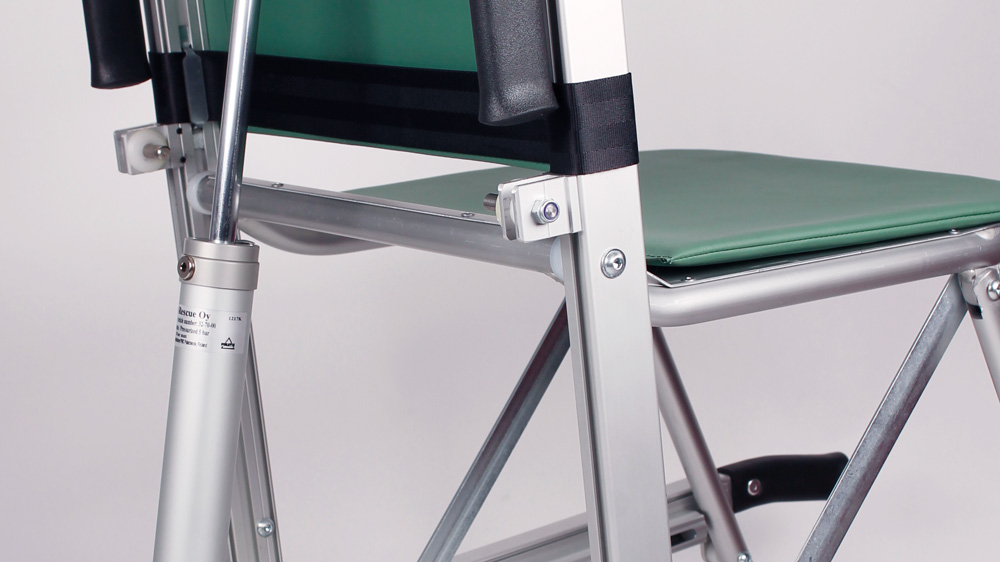 Pensi is a Finnish company specialized to meet the challenges of patient transportation. Based on specialized techology, Pensi enables the safe and ergonomic transfer of patients also in the stairways.
Pensi provides ergonomic tools for the entire patient transfer chain. Their carrying and transfer chairs are designed to withstand a rigorous use even in demanding environments. Behind t his innovation is a unique Pimatic stair cylinder that has been developed specifically to Pensi.
-This solution would not have been possible with anyone but Pimatic, says Niko Vuorenoja, director of Pensi. It is light, secure, easy-to-control and has a long lifetime. It does not need service or spare parts. It is an optimal solution to our need ensuring the most ergonomic transfer of patients also in the stairs, he continues.
-As a result, the health care professionals can manage their work safely even in situations where there is a heavy patient who should be transferred from the top floor to the ambulance by the stairs, Vuorenmaa concludes.