Mika Virtanen appointed new Managing Director for Pimatic Oy
Published 20.01.2020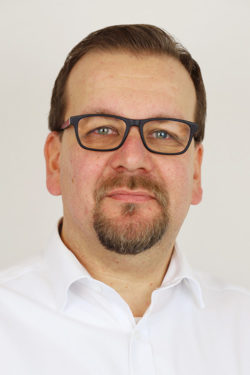 Pimatic Oy, specialist in applied pneumatics, welcomes Mika Virtanen as the company's new Managing Director. Virtanen takes the helms of the company on February 1, 2020, as the previous Managing Director Tomi Ojala continues managing sister company Polarteknik Oy.
Mika Virtanen previously worked at Robit Plc, where he acted as the Group CEO from 2017 to 2019. Before Robit Plc, he served in various top management positions at the Cargotec Group for 15 years.
He has extensive international business leadership experience in sales and marketing, supply chain development and challenging transformation projects. He holds a Master of Science degree in Economics and production technologies from the Tampere University of Technology.
"I look very much forward to developing Pimatic Oy further as an European leader in applied pneumatics solutions," says Mika Virtanen, the newly appointed Managing Director.
Tomi Ojala, Pimatic Oy's previous Managing Director, will continue as the Managing Director of Polarteknik Oy, Pimatic Oy's sister company.
"We are very pleased to welcome Mika to Pimatic and Dacke Industri. Separating the companies and having strong leaders in both guarantees focus and growth," comments Lars Fredin, Group CEO of Dacke Industri and Chairman of the Board of both companies.
Based in Huittinen, Finland, Pimatic Oy develops, manufactures, supplies and services components, actuators and systems of applied pneumatics and low-pressure hydraulics for various industries. Pimatic Oy and Polarteknik Oy are part Dacke Industri.
For more information
Mr. Lars Fredin
Chairman of the Board, Pimatic Oy and Polarteknik Oy
Group CEO of Dacke Industri
Phone: +46 76 770 7100
lars.fredin@dackeindustri.se